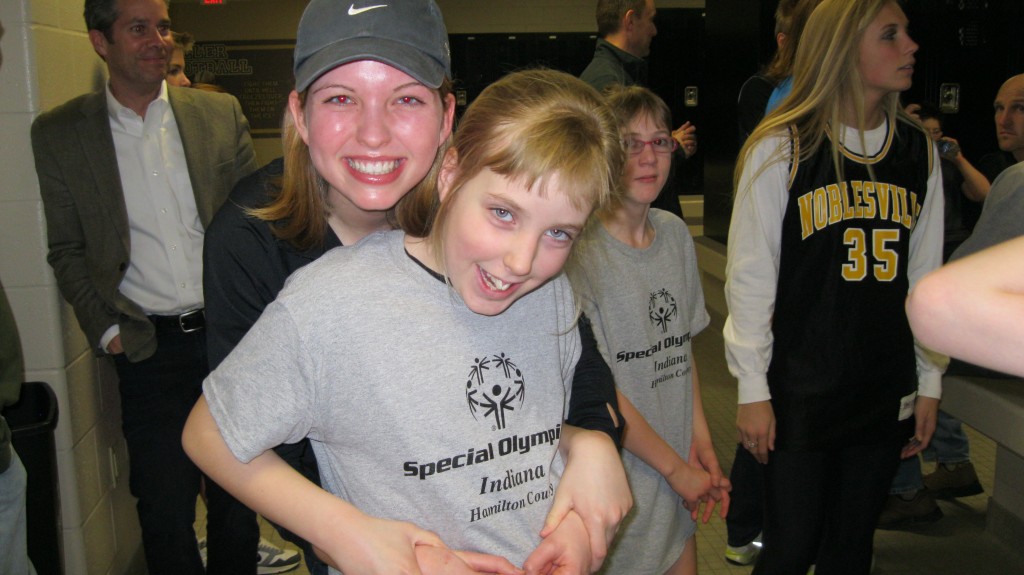 On this St. Patrick's Day holiday, Maddie demonstrates some of the constant anxiety she's been going through. It's really manifested itself in negative ways lately, which have been tough for our whole family (and her school family, as well.)
I'm not going to get into all the details, since as you will see in the video, Maddie doesn't want me to share them, but I do want to make sure that the fans of the site understand that Maddie is not just the girl you see in the videos. Her autism impacts her behavior and sometimes it's not pretty.
Maddie had a tough week at school, as her behavior caused some red flags all week. The crescendo was Sunday on a car drive with Susan and her siblings. Maddie's temper flared to an very out-of-control place and made for a really stressful and chaotic 25 minute trip back home from her grandparents house.
Parents of kids on the spectrum have many moments like this and it leaves you emotionally exhausted. As much as you feel badly for Maddie, you feel even worse for your other children who are scared of what is happening. It's nearly impossible for siblings of kids on the spectrum not to develop scars from these episodes. All you can do is try to handle it the best you can in the moment and then talk to them later about the incident.
We love Maddie and we are thrilled that so many of you have joined us in your love for her, too. My ultimate goal with this site is to raise understanding and awareness. To do this, I want to show all sides of Maddie Long. Just like all people, she has her good and bad moments. How autism impacts these moments is that it escalates the level of good or bad.  The good news is that it seems like Maddie is off to Happy Monday. Her Irish eyes were smiling as she stepped on the bus…