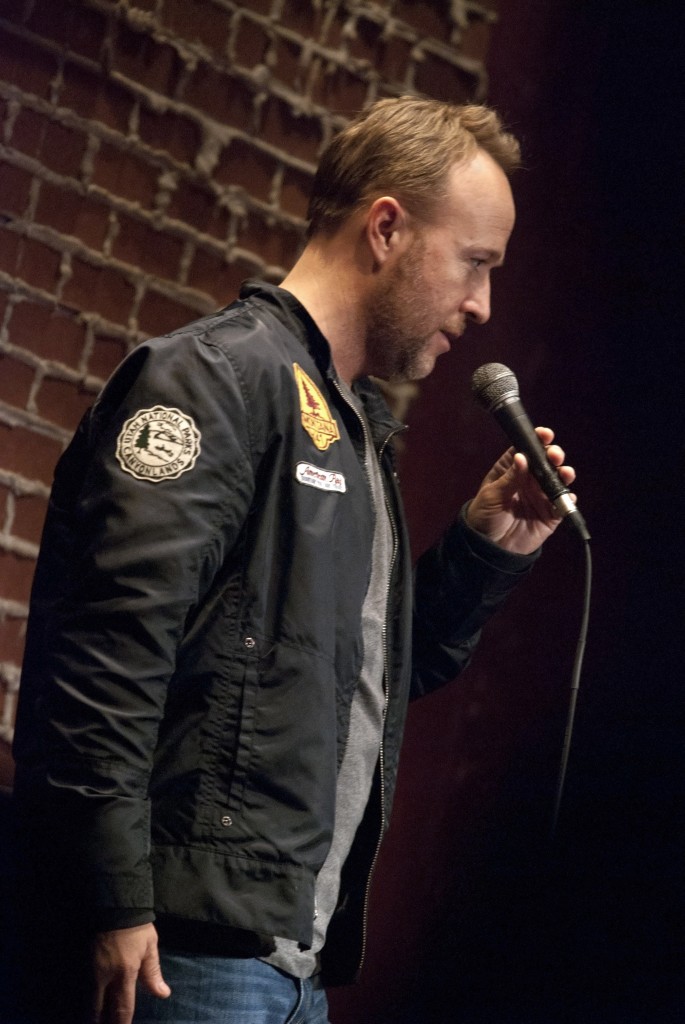 Scott's been a nationally touring comedian for the past 20 years. Been briefly seen on NBC and Fox TV and heard on 100′s of radio shows including the Bob and Tom Show, ESPN, Fox Sports, and the XM comedy channel.  Since 2002 I've been a writer of the Frank's Pick sketches (for Frank Caliendo), on the NFL pregame show on Fox.
Besides being a touring standup comedian and TV writer, Scott has also written a book of comedic essays entitled Dysfunctional Thoughts of a 21st Century Man, plus released a comedy CD and 2 comedy DVD's.  For 5 years, Scott wrote a sports/pop culture comedy blog titled The Juice Blog at the Baseball Toaster site, which was cited by Newsweek and Time magazine.
Scott has hit the stage in 37 states.  Below is a list of just some of the comedy clubs Scott has performed at during his career.
IMPROV (Baltimore, Chicago, Cleveland, Dallas, Ft. Lauderdale, Houston, Irvine, Orlando, Pittsburgh, Tampa, Tempe, Washington DC) Funny Bone (Baton Rouge, Buffalo, Columbus, Des Moines, Green Bay, St. Louis, South Bend, Springfield MO), Loony Bin (Little Rock, Memphis, Oklahoma City, Wichita), Comedy Zone (Charlotte), Punchline (Atlanta), Joke Joint (Twin Cities), Minnesota Comedy Club (Twin Cities), Zanies (Chicago), Riddles (Chicago), Giggles (Milwaukee), Chaplins (Detroit), Joey's (Detroit), Famous Johnny's (Kansas City), Stanfords (Kansas City), Crackers (Indianapolis), Comedy Caravan (Louisville), Go Bananas (Cincinnati), Stardome (Birmingham), Rascals (New Jersey), Rivercenter Comedy Club (San Antonio), Laffs (Tucson), Comedy at the Bob (Grand Rapids), Connections (Lansing, Toledo), Hilarities (Akron), Gary Fields Comedy Club (Battle Creek, Kalamazoo), Comedy Forum (St. Louis), Snickers (Ft. Wayne), Jokers (Omaha, OKC), Charlie Goodnights (Raliegh NC), Cozzy's (Newport News VA), Penguins (Cedar Rapids), Goonies (Rochester), Jukebox (Peoria), Comedy Gallery (Grand Forks)————– This is just a partial list and if the place exists or did in the past, I've probably done a one-nighter there. (This includes performances at such diverse locations as state prisons, nudist colonies, and strip clubs.  No really, I've performed at these places.)